By Dave Bouressa
For the past several years,
Sherlock
showrunner, Steven Moffat, has brought the characters of Arthur Conan Doyle to life on the hit BBC series, by bringing them into the modern world. However, Moffat has just revealed that for the upcoming 2015 Christmas special, they will be going back to the roots of Sherlock Holmes in a non-canon, one-off episode-because nothing says Christmas like
Victorian London.
At the South by Southwest conference, Moffat spoke with Entertainment Weekly about the special.
"The special is its own thing. We wouldn't have done the story we're doing, and the way we're doing it, if we didn't have this special. It's not part of the run of three episodes. So we had this to do it-as we could hardly conceal-it's Victorian. [Co-creator Mark Gatiss] and me, we wanted to do this, but it had to be a special, it had to be separate entity on its own. It's kind of in its own little bubble.
Fans of the series are also no stranger to the fact that Moffat is also the showrunner for the long-time hit BBC series,
Doctor Who
, and with that comes all forms of theories and speculation. For years, fans have wanted some form of
Sherlock and Doctor Who cross-over
, and this may be the perfect chance to do it. With Sherlock and Holmes returning to Victorian London, and this being a non-canon storyline, if the duo do not come in contact with the famous Paternoster gang, then such a great opportunity would be missed.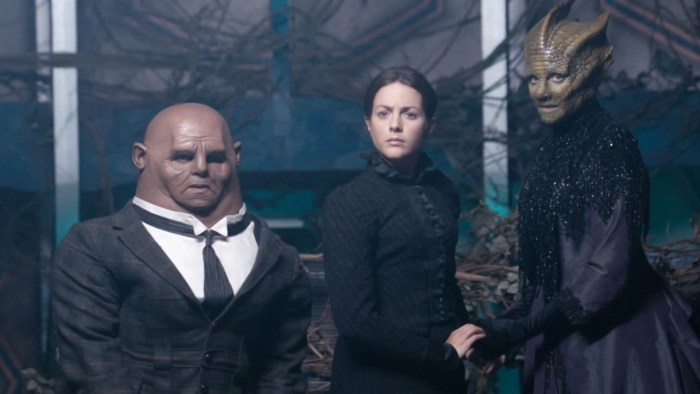 At this time, no air date has been announced for the special, but with it being a Christmas episode, it is obviously expected some time in December. Check back for updates.