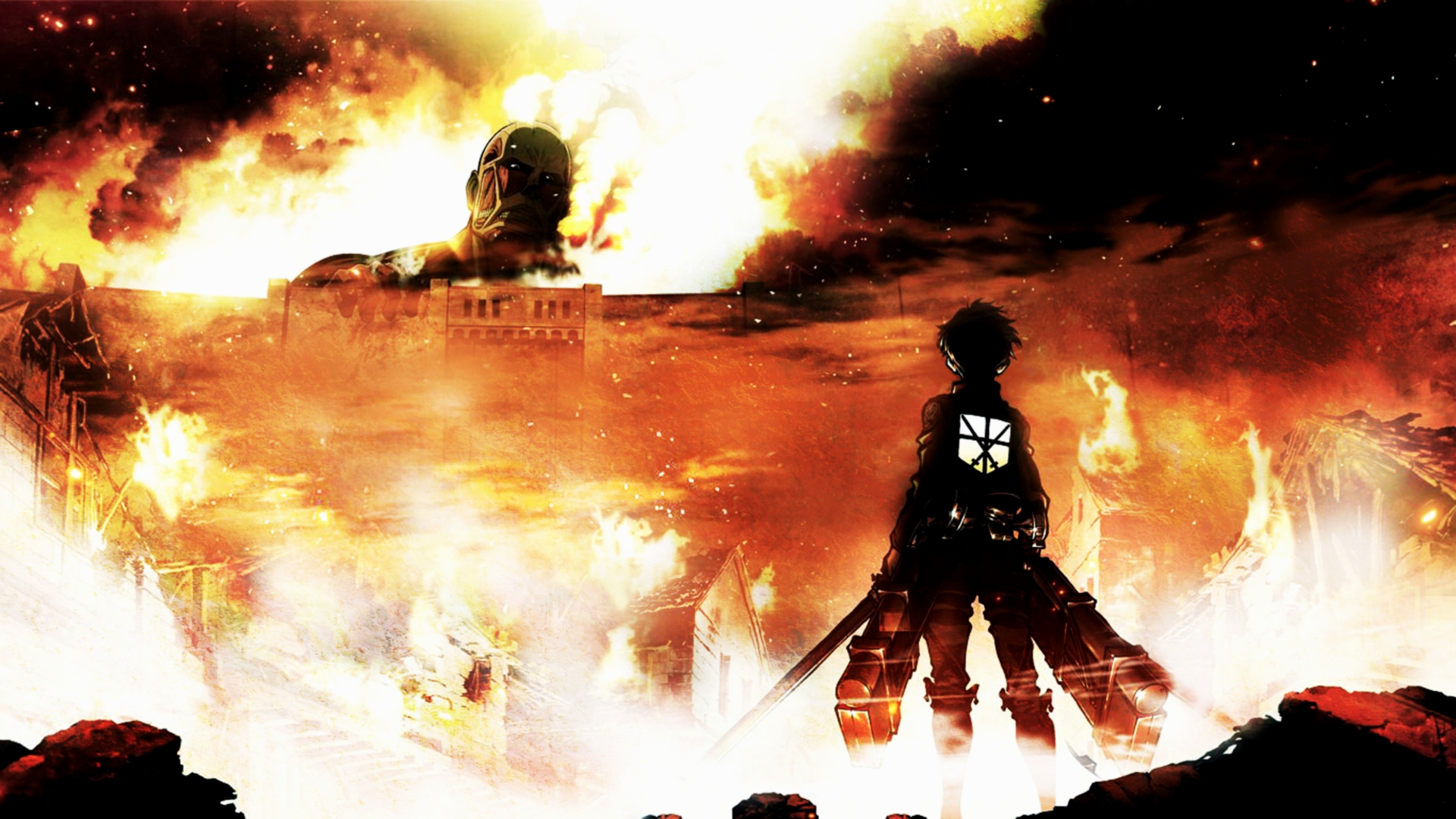 By Dave Bouressa
Attack on Titan (or Shingeki no Kyojin), an anime/manga that has taken the world by storm in the past year, is now pushing towards the western world.
Attack on Titan will be premiering its English dub at Anime Boston Comic Con this weekend, and with it's major popularity at conventions over the past year, it is sure to be a hit.
FUNimation has released several upcoming clips from the upcoming English dub.
Over the past few days, FUNimation has slowly been releasing bits and pieces of the English cast-leaving the series' protaganist, Eren Jaeger, a secret until the premiere. Check out the announced cast below.
Reiner – Robert McCollum
Annie – Lauren Landa
Armin – Josh Grelle
Samuel – Dave Trosko
Thomas – Duncan Brannan
Tom – Tyler Walker
Wald – Barry Yandell
Woerman – Christopher Sabat
Mikasa – Trina Nishimura
Hugo – Tyson Rinehart
Ian – Scott Freeman
Milieus – Joel McDonald
Mina – Alexis Tipton
Mitabi – Kyle Hebert
Mobb – Matthew Ham
Levi – Matthew Mercer
Petra – Caitlin Glass
Hange – Jessica Calvello
Daz – Brad Venable
Bertholdt – David Matranga
Franz – James Chandler
Rico – Morgan Garrett
Pyxis – R Bruce Elliott
Nack – Will Short
Jean – Mike McFarland
Sasha – Ashly Burch
Conny – Clifford Chapin
Anka – Jamie Marchi
Hanna – Tia Ballard
Gustav – Keith Kubal
Christa – Bryn Apprill
Ymir – Elizabeth Maxwell
Keith – Patrick Seitz
Moses – Jeff Johnson
Erwin – J. Michael Tatum
Marco – Austin Tindle
Carla – Jessica Cavanagh
Grisha – Chris Hury
Hannes – David Wald
Be sure to check out the premiere at Anime Boston this coming weekend, March 21st-22nd, 2014.
---> Check out The Sonic Saber on Facebook
---> Check out The Sonic Saber on Twitter