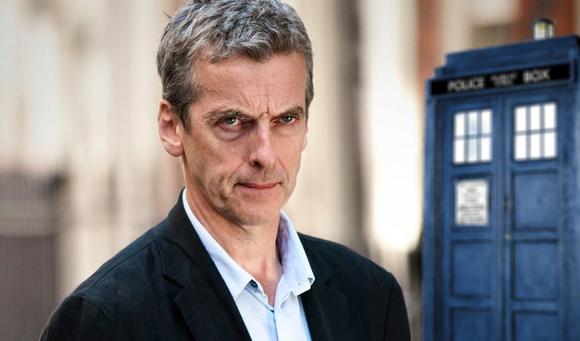 By Dave Bouressa
Since Peter Capaldi was announced as the 12th Doctor in BBC's now 50-year-old
Doctor Who,
fans have been speculating what Capaldi's new outfit will be. With each new regeneration comes a brand new outfit, and in some cases, one regeneration will have two outfits (such as Colin Baker, David Tennant, and Matt Smith). But after months of speculation, the BBC has finally released Capaldi in full costume...
Overall, it could be worse. My first reaction was "Oh...That's not bad". Obviously, it's no suspenders and bowtie, but that was to be expected. The only real negative thing I could say about it is that it's...well, simple. They played it safe. It's as if they took Matt Smith's second costume and brought it down a few notches.
Here is what the cast and crew had to say about the Doctor's new look:
"He's woven the future from the cloth of the past," says Capaldi. "Simple, stark, and back to basics. No frills, no scarf, no messing, just 100 per cent Rebel Time Lord."
"New Doctor, new era, and of course new clothes," Moffat adds. "Monsters of the universe, the vacation is over - Capaldi is suited and booted and coming to get you!"
"Peter Capaldi's Doctor is officially recorded in history today with the unveiling of his new costume," says Charlotte Moore, Controller of BBC One. "It's sharp, smart and stylish - The Twelfth Time Lord means business." -ComingSoon.net
Doctor Who kicks off Series (Season) 8 in August 2014 on BBC One and BBC America