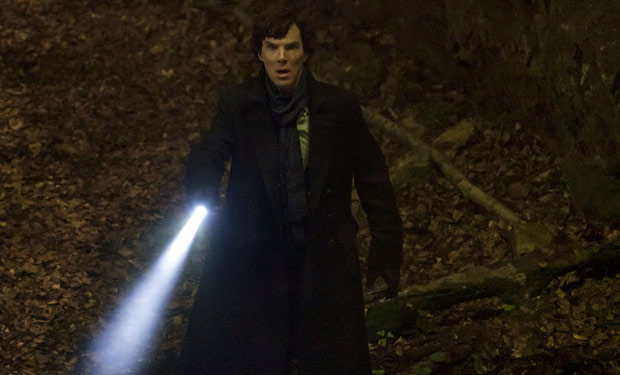 By Dave Bouressa
According to a report from
Filmchronicles.com
,
Sherlock
star Benedict Cumberbatch has been cast as an unspecified role in the upcoming film in the Star Wars saga.
There's a lot of gossip swirling around that Lucasfilm are about to make a big casting announcement regarding Star Wars VII, and that casting announcement appears to be none-other than Benedict Cumberbatch, most recently seen in director JJ Abrams' previous movie, 'Star Trek Into Darkness'.
Fans of Cumberbatch will also know him from the BBC's
Sherlock
, and more recently, J.J. Abrams latest installment in the Star Trek films,
Star Trek: Into Darkness
as "Khan". Having only recently been hooked on
Sherlock
, and seeing him as "Khan", Cumberbatch has an impeccable skill of playing good, evil, and nuetral all at the same time, so for him to show up in a Star Wars film would be nothing short of a great addition. However, would Abrams use Cumberbatch as a villian twice in a row?
Cumberbatch was originally scheduled to star in Guillermo del Toro's horror movie "Crimson Peak", but has recently dropped the role-supposedly for another project.
Rumors traversed the internet several months ago of Cumberbatch appearing as a possible apprentice to the Emperor, but this is the first "big-time news" that we are hearing anything of.
We will have to wait and see...
Star Wars Episode VII will hit theaters 2015 and is directed by J.J. Abrams
---> Check out The Sonic Saber on Facebook
---> Check out The Sonic Saber on Twitter