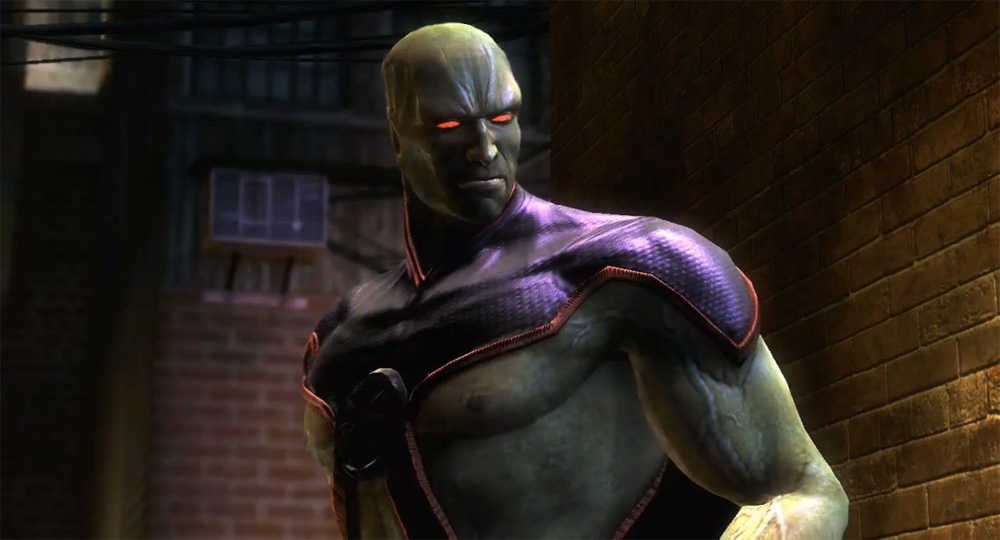 By Dave Bouressa
After recently going through the entire series of
Justice League
and
Justice League: Unlimited
on Netflix, I have quickly been turning into a DC fanboy of sorts, and
Injustice: Gods Among Us
is certainly adding fuel to that fire.
Throughout the game, fans have wanted to see the original "Justice League" members go it, and so far, most of the original characters were included: Batman, Superman, Green Lantern (Hal Jordan), The Flash, Aquaman, and even Hawkgirl were included within the roster. However, fans of the show were missing two very important characters: John Stewart as Green Lantern and J'onn J'onzz (Martian Manhunter).
It appears that our wish is finally coming true.
Martian Manhunter will now be a character for an upcoming downloadable content package, with John Stewart being alternate skin for Green Lantern.
And as a special bonus to fans who grew up with the
Justice League
TV show in the 2001, the characters are voiced by their original show voices, with Phil LaMarr as John Stewart, and Carl Lumbly as Martian Manhunter-much like Kevin Conroy as Batman.
Having all of this coming right after
Man of Steel'
s Henry Cavill's statement about wanting a Justice League movie (just not yet), the announcement of the Batman "reboot" and hopefully a new Green Lantern film (with John Stewart) could certainly mean good things for DC.
At this time, no release date or price has been announced, so check back for more details.