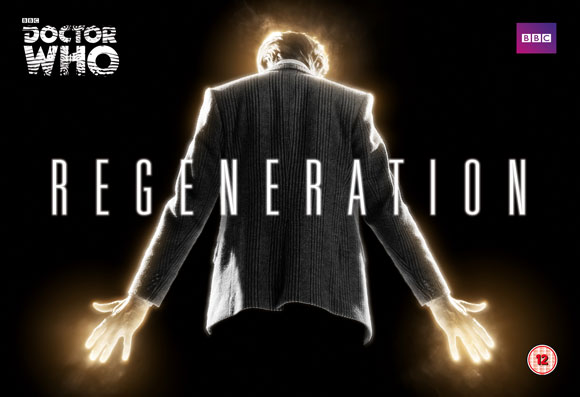 By Dave Bouressa
Fans of Doctor Who know that whenever The Doctor regenerates, it is always a sad time. It is a time of replacing what we have come to know and love of The Doctor and the actor who has portrayed him, and replace him with someone new and very different.
The BBC is now releasing an entire box set of each story regarding The Doctor's regeneration from William Hartnel as the first Doctor, to Matt Smith as the Eleventh.
From
BBCShop.com:
This beautifully-packaged and limited edition coffee table book-styled collectors' album is every Doctor Who fan's dream possession. Individually numbered and boasting six DVDs with over 1000 minutes of Doctor Who footage, it brings together every Doctor's regeneration episode: from the first Doctor, exhausted from battling the Cyberman, to Jon Pertwee's Third Doctor suffering from radiation unleashed by the Great One (a giant spider); and from the spectacular transformation of the Ninth Doctor to David Tennant's emotional farewell as the Tenth.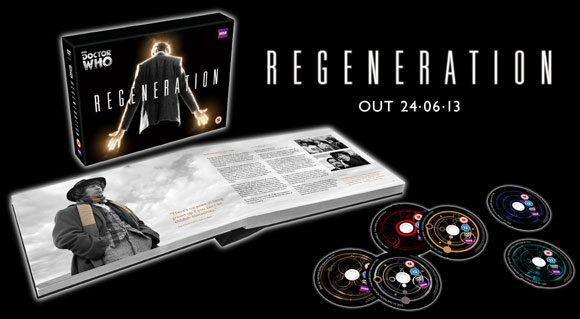 The album is adorned with superb photography from across the era and features detailed and informative accounts of every regeneration. And if that wasn't enough, new to DVD is The Tenth Planet featuring the Doctor's first regeneration – beautifully restored with the missing fourth episode now brought to life with stunning animation. Utilising the original soundtrack, off-screen photographs and a short surviving sequence of the Doctor's regeneration the episode has been now reconstructed in animated form, incorporating the restored version of the surviving sequence.
Stories included are:

• The Tenth Planet
• The War Games
• Planet of the Spiders
• Logopolis
• The Caves of Androzani
• Time and the Rani
• Doctor Who: The Movie
• Bad Wolf & The Parting of the Ways
• The End of Time
Unfortunately, this box set won't be able to ship to Australia or New Zealand, but for the rest of you, you can
Pre-Order the box set at BBCShop.com.
<-- Check out The Sonic Saber on Facebook